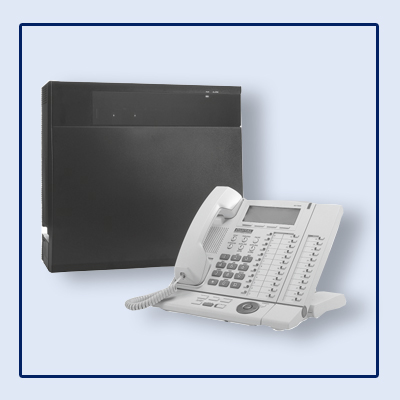 Prime Electronics Intercom offers extra security because they act as a way of screening people who want to enter either the business offices or house. With this system, forceful intrusions and other crimes are prevented to a great extent.
Other features that make our intercom systems beneficial include, paging system, time announcements, time based call forwarding and emergency call by individual station groups. All you have to do is to ensure that the intercom systems are installed in the right way, to enhance efficiency.
EPABX (Electronic Private Automatic Branch Exchange)
A private branch exchange (PBX) is a telephone exchange that serves a particular business or office, as opposed to one that a common carrier or telephone company operates for many businesses or for the general public. PBXs are also referred to as PABX – private automatic branch exchange and EPABX. The feature of a call transferring and forwarding is another area enabling mobility of the users. Auto conferencing and automatic redialing of numbers found engaged on the first trial are some of other advancements in the features of the EPBAX.